Welcome To SteelCon, The North's Premier Hacker* Con!
July 15-17 2016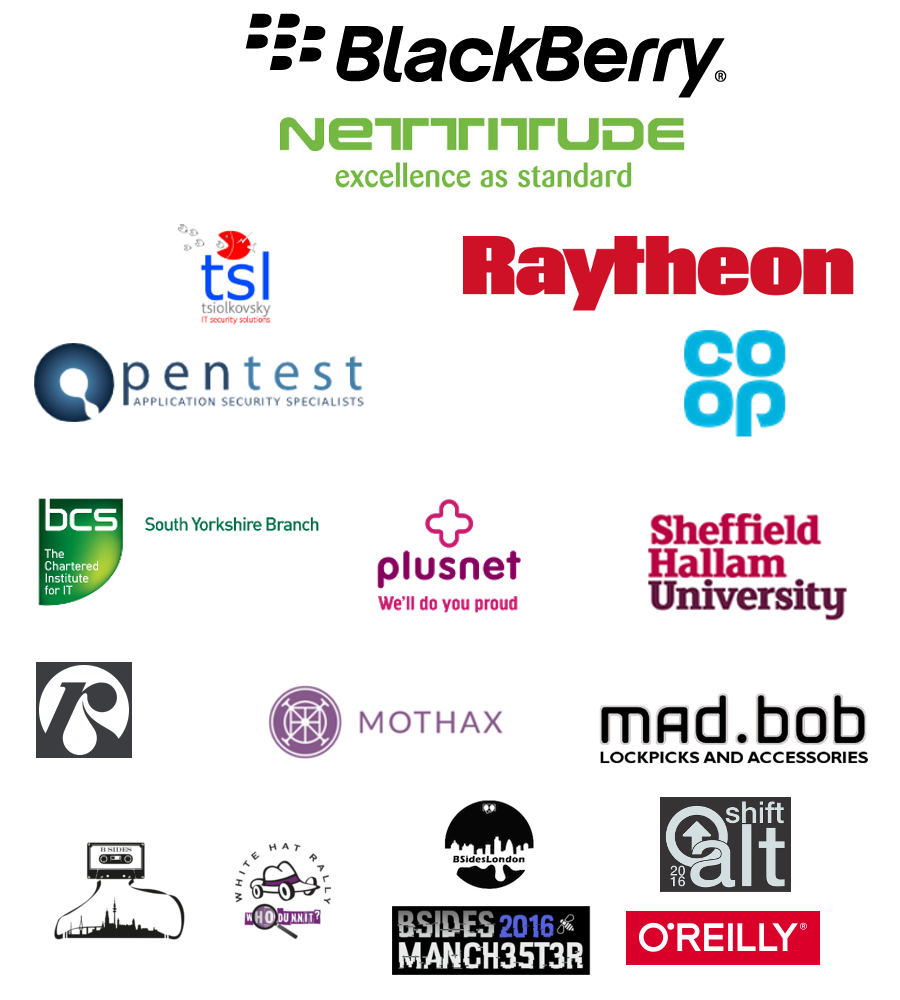 With a growing international interest in security events and hacker conferences, and the increasing focus on security in the media, SteelCon offers a unique opportunity for you to get involved and develop your hacking* skills.
2015 was a great year, everyone seemed to have fun and, bar a few little glitches, it all ran smoothly. From 2014 to 2015 we doubled capacity and still sold out and so we had the option to grow again this year but we have decided to stay at 300 to try to keep the atmosphere lots of people talked about. Tickets will be on sale around mid-April, keep your eyes out, we are expecting them to go quickly.
It doesn't matter what your background is, whether you're a security professional or penetration tester by trade or a hobbyist who's just picked up your first Raspberry Pi. This is a conference with something for everyone in a family friendly environment, with activities for big kids and little kids so come along and join in.
The Events Team
*hacker: n. someone with an interest in how things work, how things can be broken and how they can be fixed.